I'm not sure if you noticed, but this past Monday I didn't post anything to my blog. It was heavy on my mind, but I feel like it shouldn't have been. Truth is, around that time I had much bigger worries. My fiancé had to drive me to the hospital for some worrisome symptoms that we thought might be harmful to the baby. & if you're new here, I'm just starting my eighth month of pregnancy and I'm completely over it.
We've hit a couple of minor bumps down this long road of pregnancy. Lots of nose bleeds, high blood pressure, cramping, vomiting, back pain, etc. All of which are new to me because being pregnant with my first born was a breeze. Now do you see why I say I'm completely over it.  Can't the baby just get here already?
Last Monday (my usual blog days) I completely stopped everything. I didn't go to work, I didn't leave my house and I didn't write my blog. I didn't even have my daughter, she was with her father. I stayed home & rested while Jason went to work. It's not like me to stay home and do nothing, it's a waste of a day if you ask me. I take (some) pride in pushing my body to its limits or making the best of a new day, but I realize that it's not just my body anymore. I also have to think of this baby. Hence my decision to sleep and rest, and it turns out my body needed it  more than I thought it did.
The very next day Jason expressed his worry of pre-eclampsia, a condition that could be dangerous for me and/or the baby.  He's been researching and reading a lot about this pregnancy, it's kind of cute actually. I called my doctor, let him know about the symptoms and he told me to go straight to labor and delivery. I wasn't too ecstatic about getting out of bed, but off we went, to the hospital.
We get to the hospital, check in, walk up to our room and I was asked to change into one of those "breezy" hospital gowns. Tired and somewhat annoyed, I groaned about it. I know, I should be so grateful to have these resources available to assist me during my times of health concerns, but I really loathe wearing those things.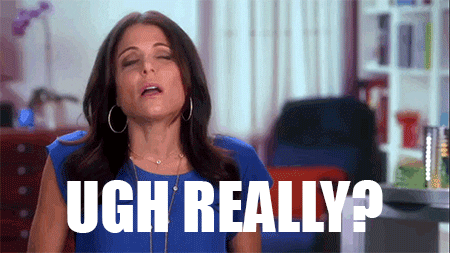 It makes me feel vulnerable. God forbid any of us should ever feel vulnerable, *eye roll*. But I put it on anyway and I climbed into the hospital bed. Yes, climbed, it's strange to say for a woman who is 5'7" and has never had this problem in her life. The bed was a little high but had a really comfy chair thing built into it. This makes me wonder, were the beds like this for my last child birth? Not sure, don't recall, moving on.
My nurses were super sweet. One had asked me to "expose my belly" so that they could put those blue and pink belts around my pregnant belly. This was all new to me; I never had to have my first child monitored like this before. Jason had even asked me, what are those for? And I shrugged my shoulders and gave him an unsure look.
I was given lots of water to stay hydrated and then the nurses left us alone. Not even 10 minutes later, the nurse comes rushing back into our room, "You're having contractions." My first thoughts, "What are those?! Am I going into labor?! I'm only 7 months pregnant! Isn't it too early for this?!" Completely freaking out, something I was instructed specifically not to do. Fail.
You see, my first child birth was an emergency cesarean because she was breech and there wasn't enough fluid, so I never naturally went into labor. I was basically gypped of child birth, I know. But I really don't know what a contraction feels like, I've never had one before.  The nurse checked my charts and told me that she was going to have to draw some blood and give me some medicine, a shot in the back of my arm. Of what? I'm not sure, I didn't ask. I was too busy freaking out because I simultaneously had one lady drawing my blood and another giving me a shot. I'm usually pretty cool with getting my blood drawn and getting shots, but at the same time? Geez, the anxiety.
After all of that was finished, two women came in to check if I was dilating at all. Though I've been so anxious to finish up this pregnancy, at 31 weeks it was such a relief to hear both of them confirm that my cervix was still closed and that we shouldn't be expecting the baby anytime soon. They left the room and monitored the baby a little more. About an hour later the nurse came in with my paperwork and a departing hug. They gave us the okay to go home. This pregnancy has been nothing but trouble. I have the strongest feeling that when this little boy is born, he will be the same way, a troublemaker. I've already counted myself lucky to have one child who is an angel, but what are the odds that I would have two angels? Not likely. It looks like we still have a few more weeks to imagine what kind of temperament will come with this one and we'll be waiting a little longer to meet our son.
Please Son, no more pre-term labor scares.